Drivers reserve a parking spot directly in the Relay App
Your driver can locate and reserve overnight parking with Relay's GPS-enabled, mobile app. Drivers can book a parking spot with 3 simple steps:
Find a location that works best for when a driver needs to stop for the night
Quickly complete a simple form to secure a parking spot
Receive a reservation confirmation with details on how to access the property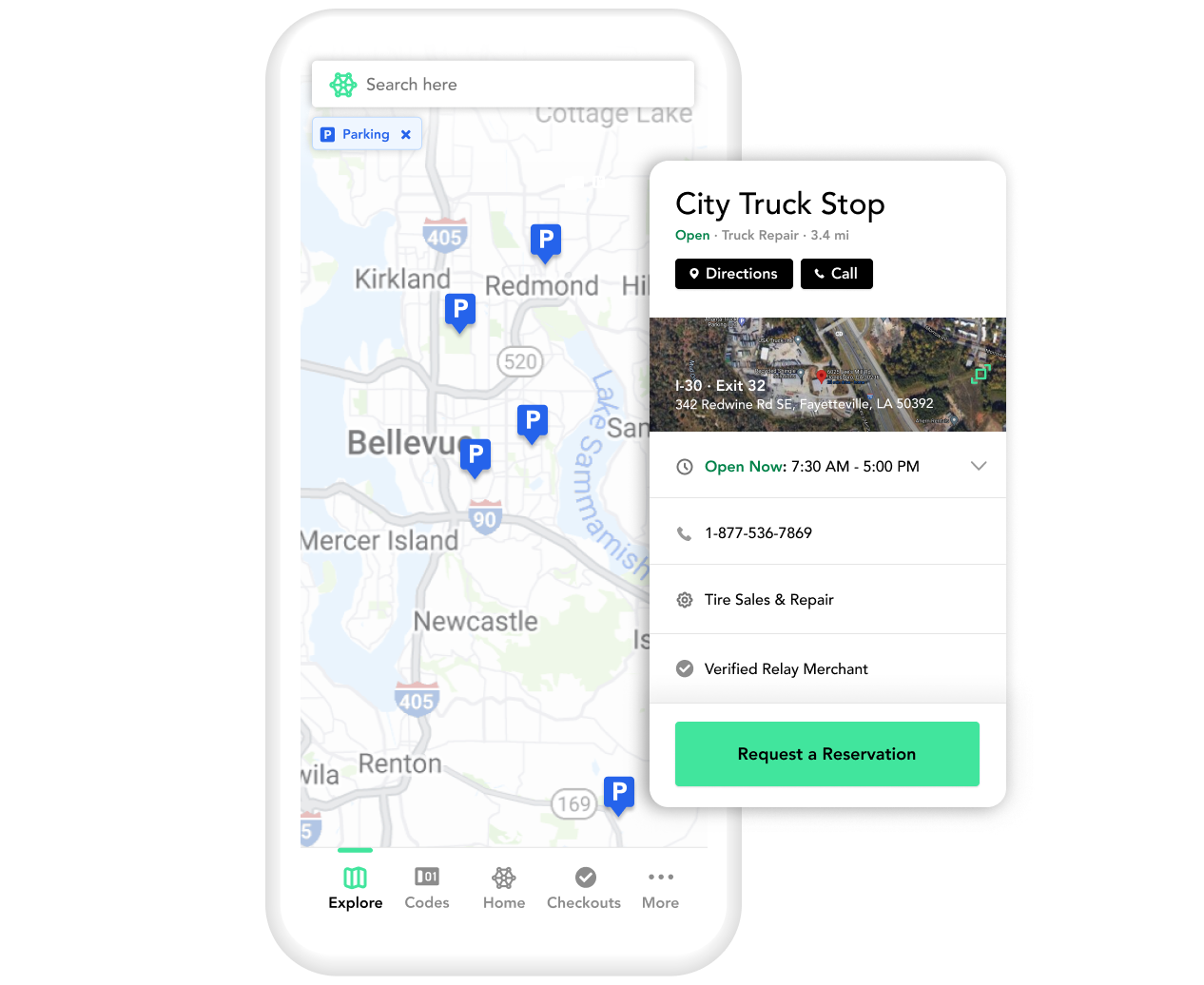 Secure long-term parking reservations by leveraging Relay's brokerage team
Relay is dedicated to helping shippers, carriers, and brokers source long-term parking that meets your needs. Our team has developed strong relationships with parking lot operators all over the country, which uniquely enables us to secure parking for our customers.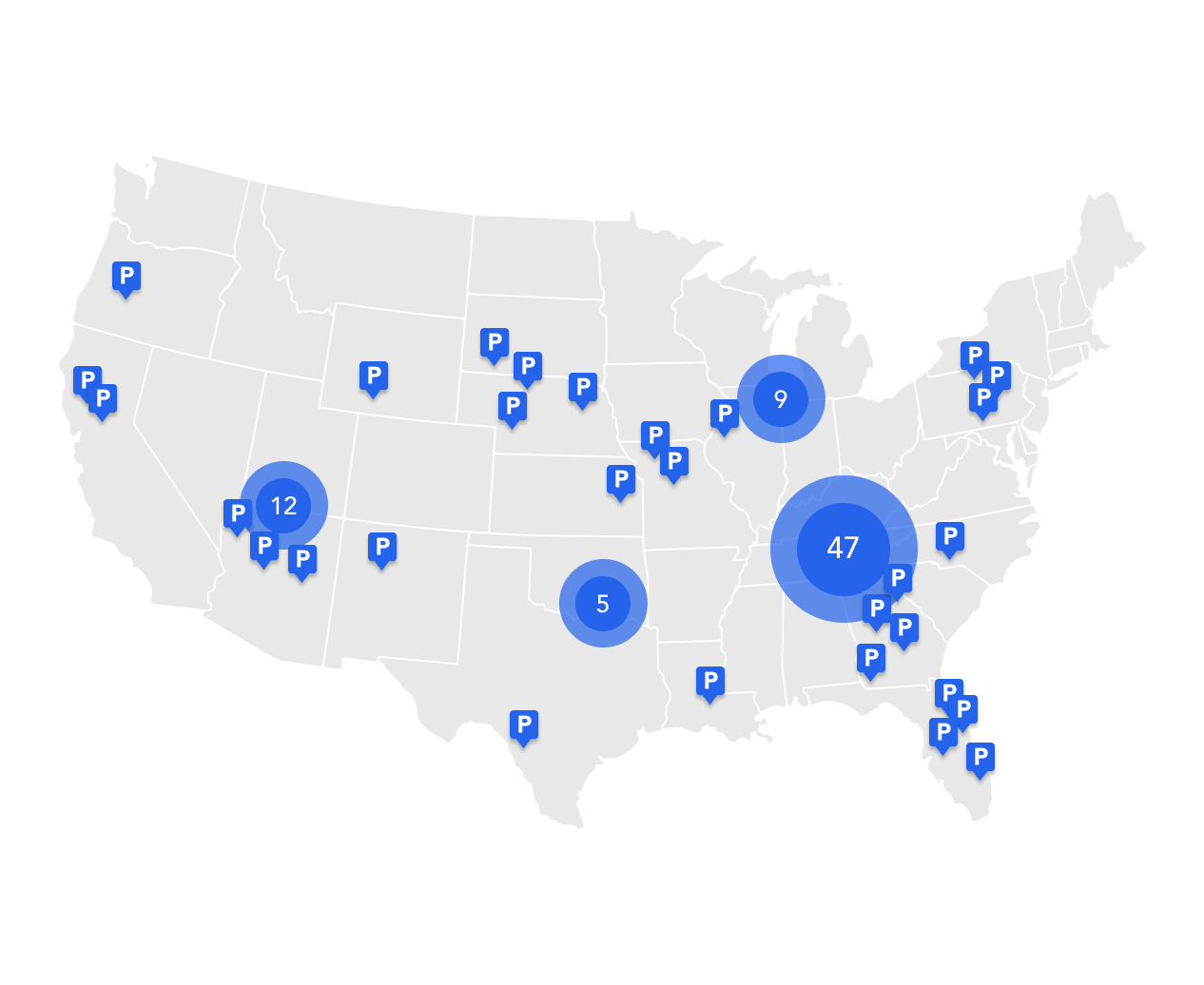 The Relay Difference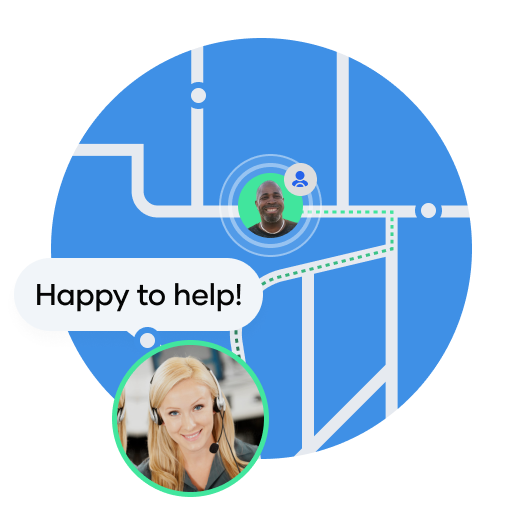 When You Need Answers,
We Respond Quickly
We answer right away (usually within 30 seconds) whenever you or your carriers call, 24/7/365 vs. waiting on hold for unhelpful service from the other guys.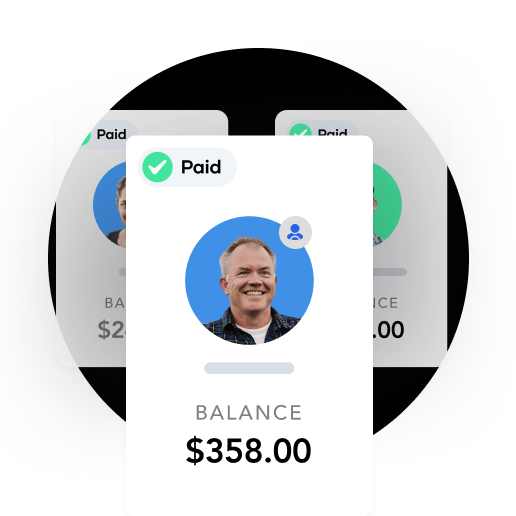 Visibility and Transparency:
No Hidden Fees
We guarantee price transparency because we know that building long-term partnerships starts with trust.
Get Started With Relay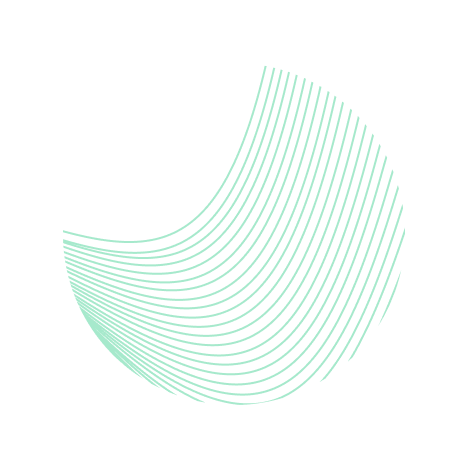 Secure, digital payments
Increase revenue
Improve carrier relations
Reduce payment defaults
Automate your back office
Prevent fraud

"We have entrusted Relay
to process millions of
dollars in volume annually."
Todd Polen

Old Dominion Freight Lines