Fuel & Lumper Payments for Carriers
Digital payments to make your fleet fly
Save time and money over the road with Relay's digital payment platform.
All-in-one solution for fuel and lumper payments
No hidden fees ever
24/7 US customer service
Secure digital fuel payments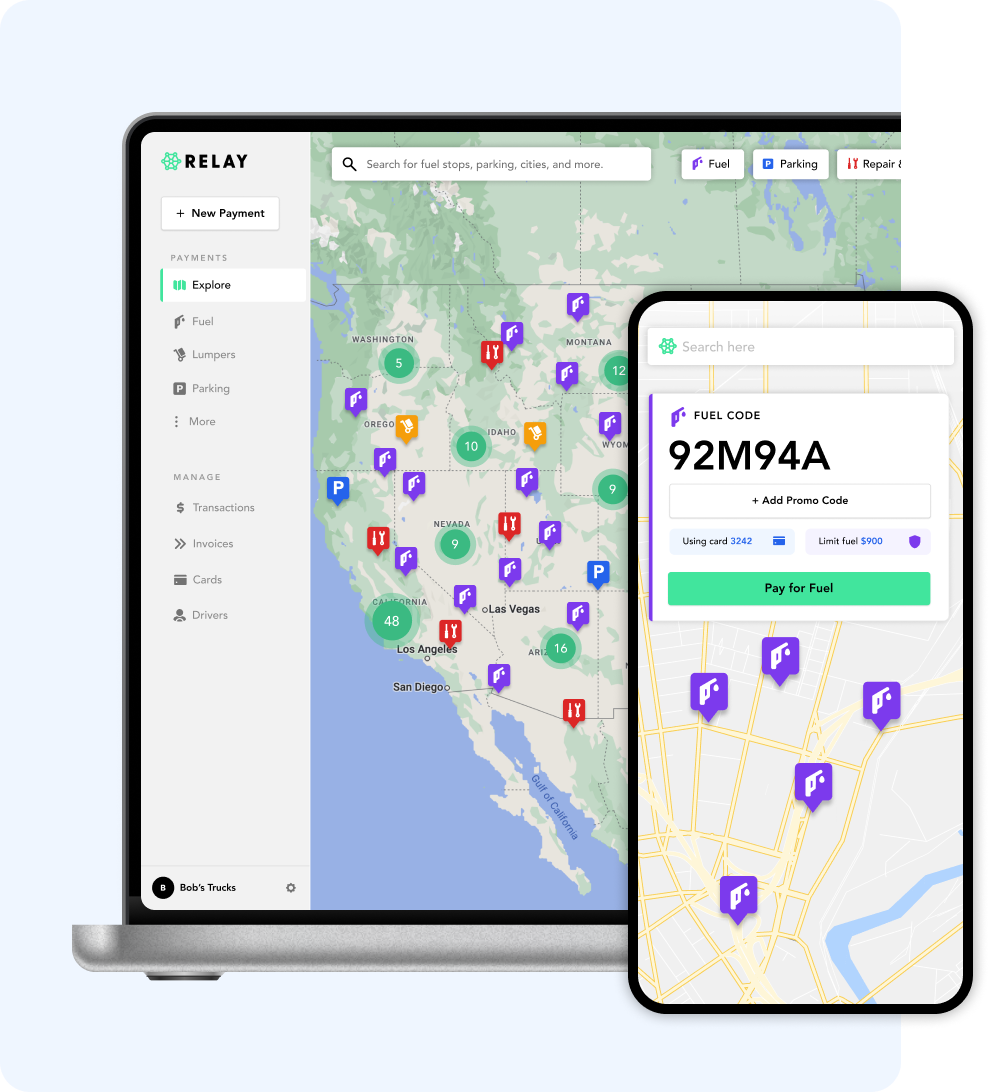 Trusted By






Instant lumper payments, say goodbye to cash and checks
Get your drivers off the dock fast with instant payments designed to eliminate friction and increase hours of service.
Instant and secure cashless transactions using 6-digit payment codes
Avoid dock delays, detention times, and late-night phone calls—no more authorizations
Automated receipt tracking for improved reporting and reimbursements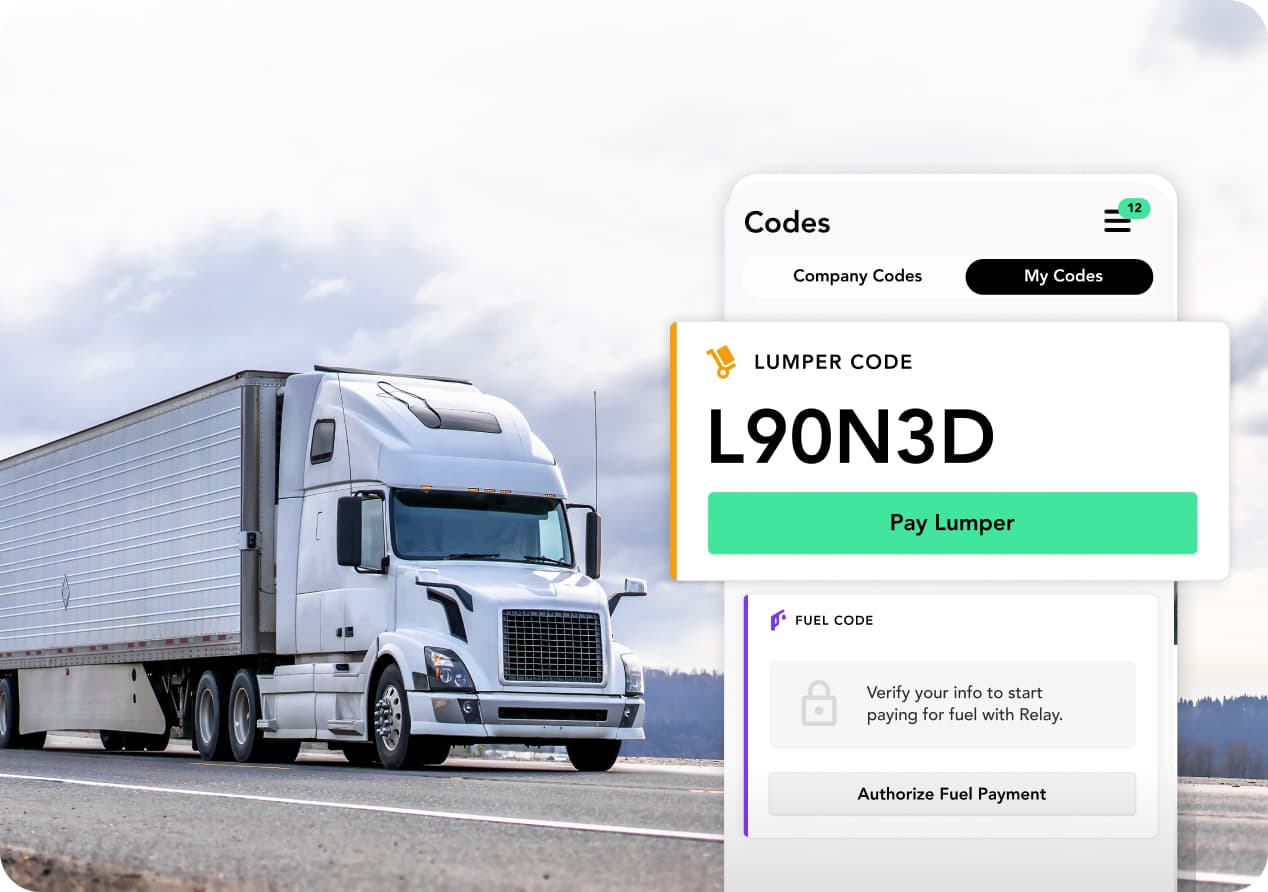 Reduce fuel fraud with instant, secure payments
Access your negotiated direct bill discounts from the Relay platform or allow fleet drivers to quickly locate the best on-route fuel discounts using the driver app.
Reduce fraud with strict controls, monitoring, and geofencing technology
24/7 US-based customer support
Instantly enable payments across your fleet without cards or wait times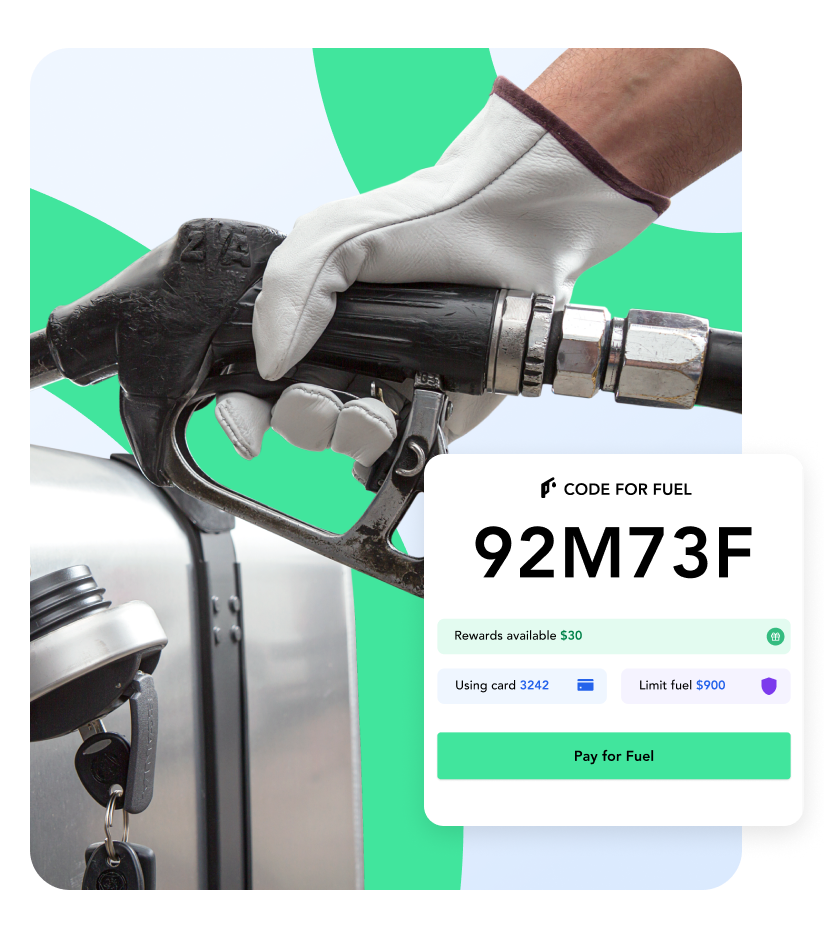 Safe parking for peace of mind
Avoid the #1 problem in trucking, and provide drivers with easy access to safe parking along their route.
GPS-enabled map with available spots in real time
See amenities, hours, and contact information for lot locations
Quickly find, secure, and pay for your spot from the palm of your hand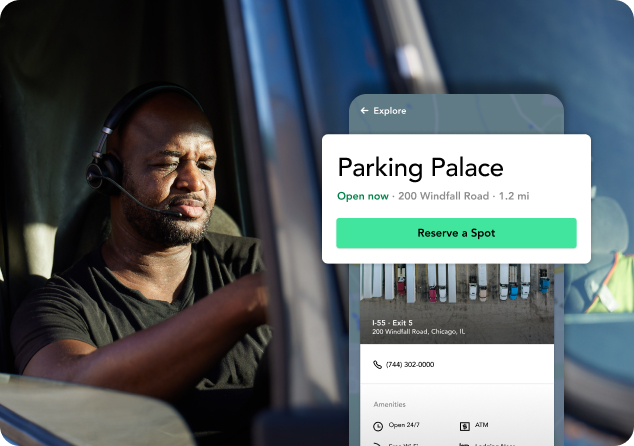 Put your fleet in the fast lane
1.
Give us a few quick details, and someone from our team will reach out


2.
Set up your Relay portal in no time for instant payments across your fleet


3.
Fund driver accounts, create payment codes, and manage security controls, all from your dashboard
4.
Configure policies, track payments and manage reporting all in system for smooth operations.


Relay has provided a secure way to transfer funds for lumpers, while also improving driver satisfaction. The website is easy to use for codes and reporting.
JB Hunt, Stephanie Wolford
Working with Relay has allowed us to remove tedious and manual steps throughout the payment process and modernize the way we do business with our customers.
Todd Polen, Old Dominion Freight Line
The speed and efficiency of digital payments provides better and faster experiences for carriers, helps us to optimize door-cycle times, and eliminates detention charges for our clients.
Robert Gunderson, Merit Logistics
There's peace of mind for us, knowing there's not a fuel card that's going to be skimmed. [Drivers] always have the app on their phone and we can see everything that they're doing in real time. There's really no downside that we've seen so far.
Amanda Corlew, Transway
America's most trusted payment network
Relay is used by
90,000+
fleets
Powering a network of
300,000+
drivers
Accepted at
2,000+
merchants
Rely on Relay
Raise the bar for your business with the digital payment platform powering today's most efficient fleets.
World-class security measures
24/7/365 U.S. customer service
All-in-one payment system
Get in touch today!
Complete the form below to request your demo.
Resources
One Pager
Leave behind summary of benefits in PDF format
Call Scripts
Get call script documents and objections handling playboook to help you get up to speed quickly
Webinar Training
Signup for our webinars to learn how to position Relay for your customers